Just like the last few years the 2021 BBC 100 Jersey will coordinate with both style shorts/bibs. Mix-n-Match!
You can buy these during the Registration Process and or independently from our Merchandise Shop
If you would like your Jersey / Shorts / Bib Shorts before our Century Ride Day of September 11, 2021 then you will need to place your order by July 20th, 2021. This will provide the lead time necessary for our supplier to produce our order. Any Orders received after July 20th will be delivered subject to the number of items ordered moving forward. Our supplier requires a minimum of 20 items ordered before they will produce the order. Once we (BBC) have a list of 20 items then we will place the order with the supplier. Approx delivery time is 8 weeks from the time we place the order.
Both Men's and Women's Jerseys / Shorts / Bib Shorts are available. Please use the Primal Size Guide to choose your size.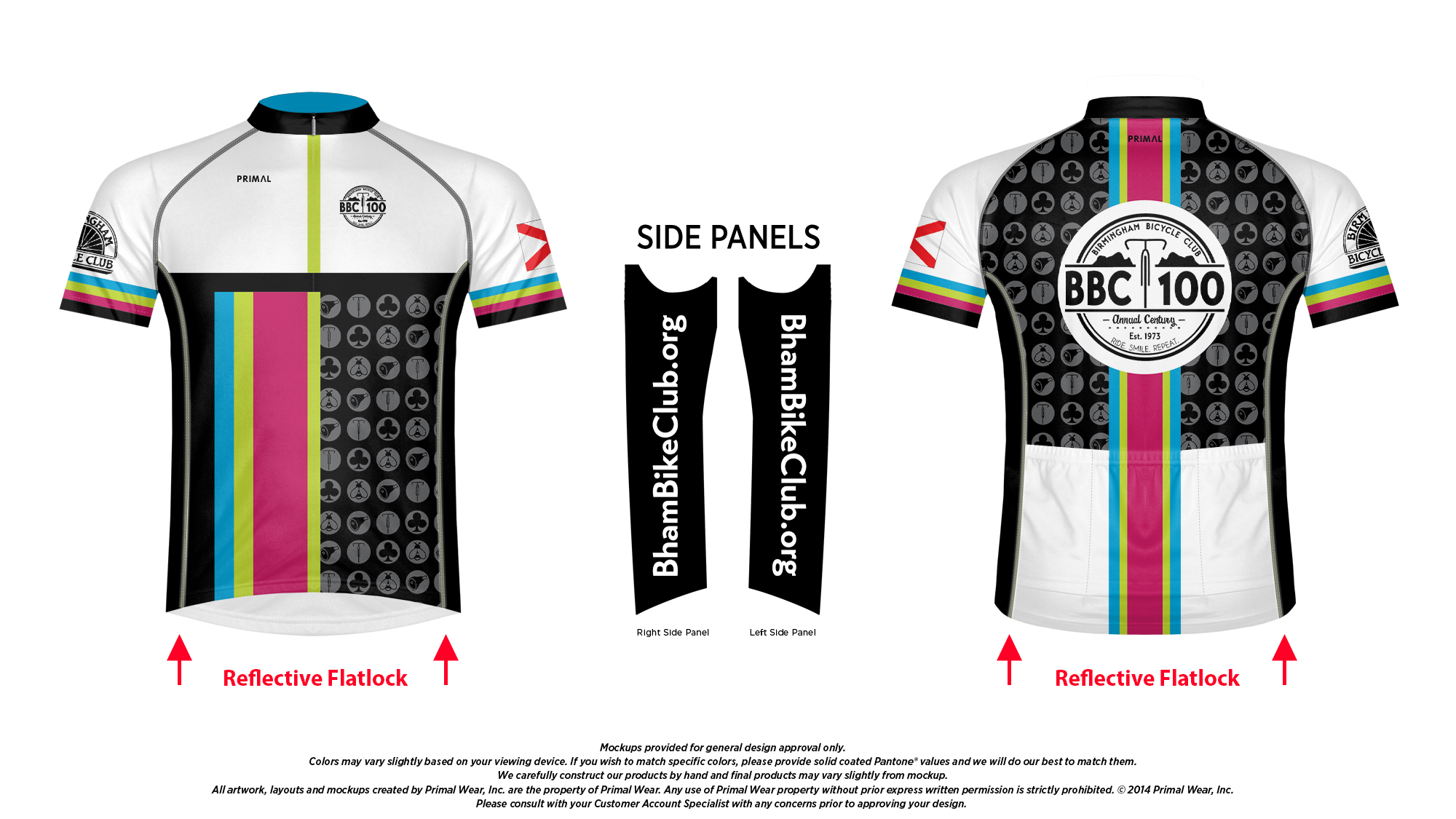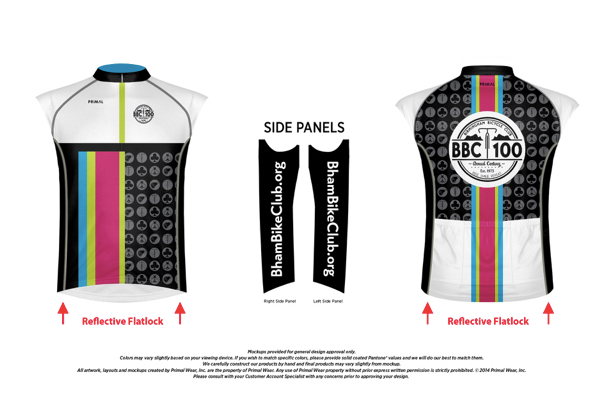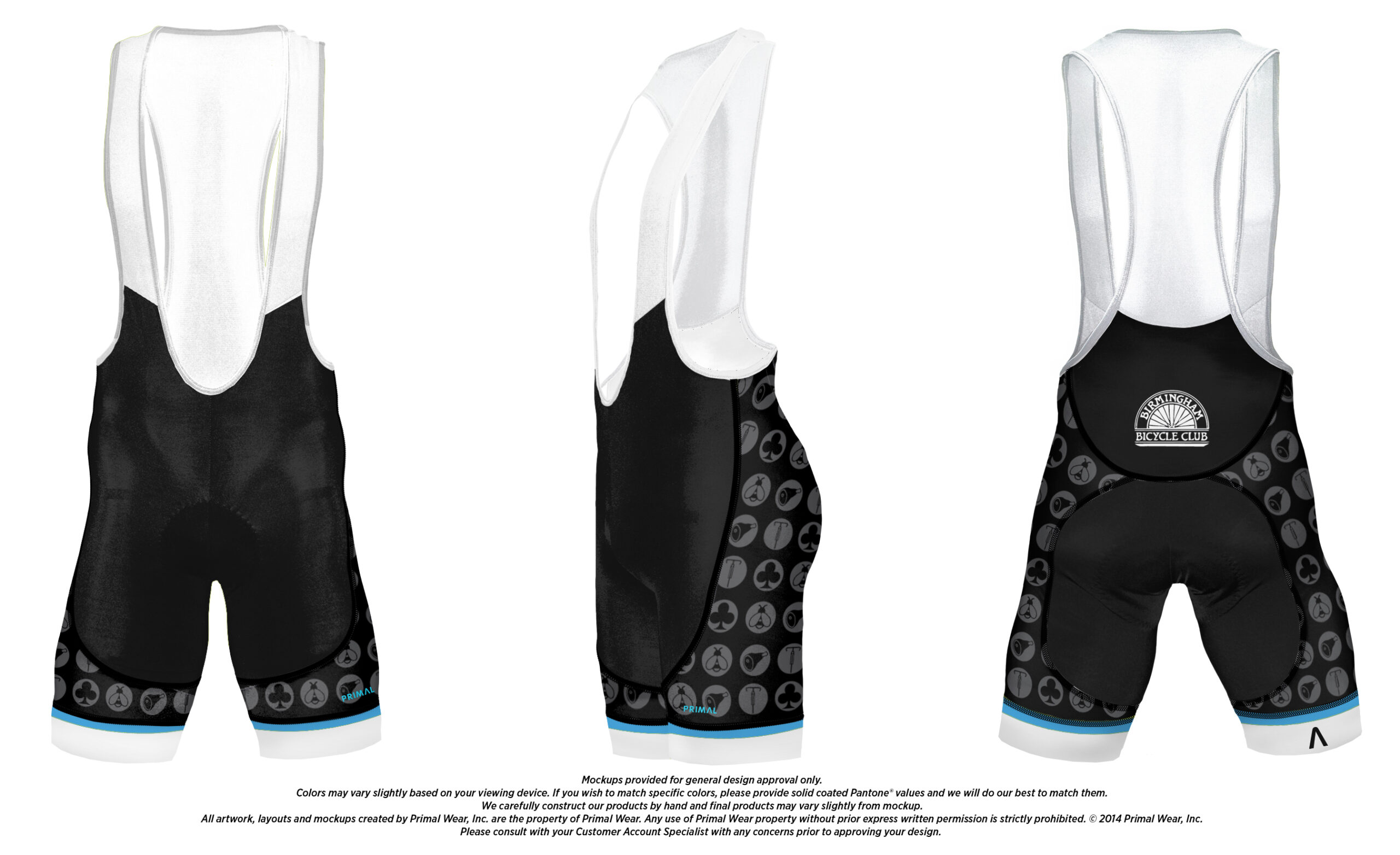 We do have a few Women's Short Sleeve and Gemini Tank 2018 BBC 100 Jerseys remaining if you'd like to inquire about sizing, please e-mail bbc_info@bhambikeclub.org.